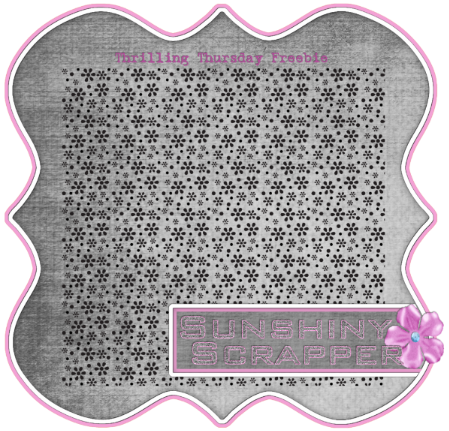 :: Thrilling Thursday Freebie!!::
I hope you like this freebie I am giving to you. This overlay may be used commercially.
I'm sorry this is a day late, be watching each week for a new Commercial Use Freebie.
I will try my best to offer something new each week. If you like this freebie, purchase the whole set for $2.99.
To download the freebie follow the link below:
Get Freebie Here
To purchase the set, just click on the Paypal Buy Now Button below the previews.
Thank you for stopping by my Blog. I enjoy designing, and hope to bring Design and Color Into Your World!
Huggles, the Sunshiny Scrapper