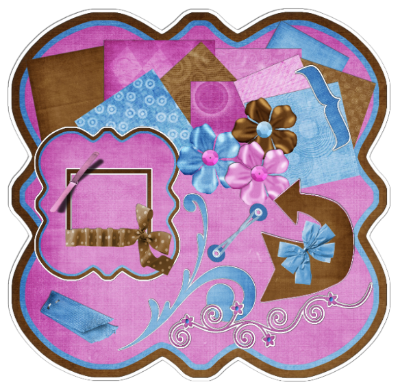 A Layout of my Niece Destiny using this kit: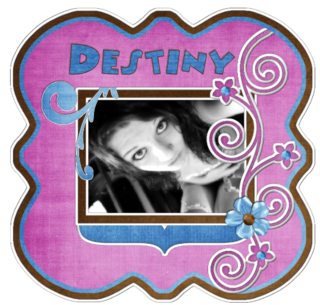 I have taken somewhat of a personal leave. I had to tend to some really important family matters, and have been dealing with numerous health problems. I hope to get caught up on offering freebies. I will be having a "Thrill Me Thursday" freebie each week. Check back on Thursdays to see if I got my newest freebie put up for you. This is my newest kit, which you can purchase at my Bonanzle shop.
:: Sweet Epiphany ::[$4.99]
Personal Use Only
Kit Contains:
----------------
17-papers
3-sequins
3-flower doodle stickers
3-doodle stickers
3-flowers
3-bracket embellishments
3-backward brads
2-arrow embellishments
2-frames
1-journaling embellishments
3-eyelet embellishments
3-stabled ribbons
3-bows
3 dotted ribbons
All embellishments 300 dpi and in PNG format.
All papers are 12 x 12, 300 dpi and ing JPG format.
50% of the sales of this kit will help a teenager named Jordan who lives in West Virginia and needs a bone marrow transplant.
You can purchase this kit at :
My Bonanzle Booth
or
Huggles, the SunshinyScrapper