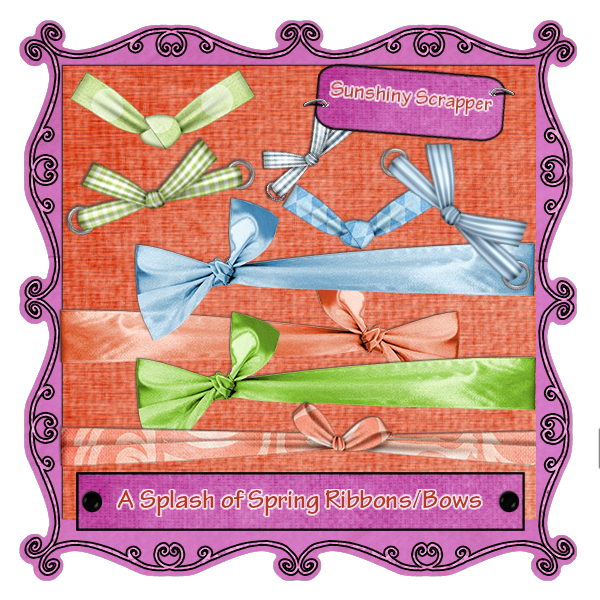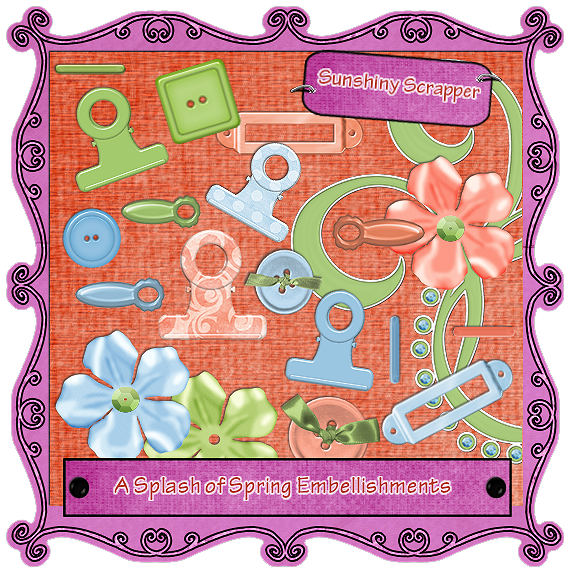 :: A Splash of Spring Kit $3.99::
This is my newest kit I put together.
I had fun with this kit. It has splashes of Spring
throughout the kit. I am currently working on a addon for the kit.
The kit includes:
-16 papers, both solids and patterned
-3 plastic staples
-4 corner embellishments
-3 doodle embellishments
-3 flowes
-4 sequins
-6 buttons
-3 patterned blinder clips
-3 solid colored binder clips
-3 solid colored photo clips
-2 plain frames
-2 embellished frames
-6 eyelit ribbons
-3 stitched ribbons
-3 knotted bows
-3 ribbon/bows
-3 wrapped ribbons
Not everything in this kit shown in previews. Some embellishments have drop shadows, where styles were used.
Watch for my Embellishment and Word Art Add On coming soon!
Once purchased, you will be emailed your download links. Please make sure when ordering your current email is active, this is where your product will be shipped to you. Product will be shipped within 24 hours of purchase.