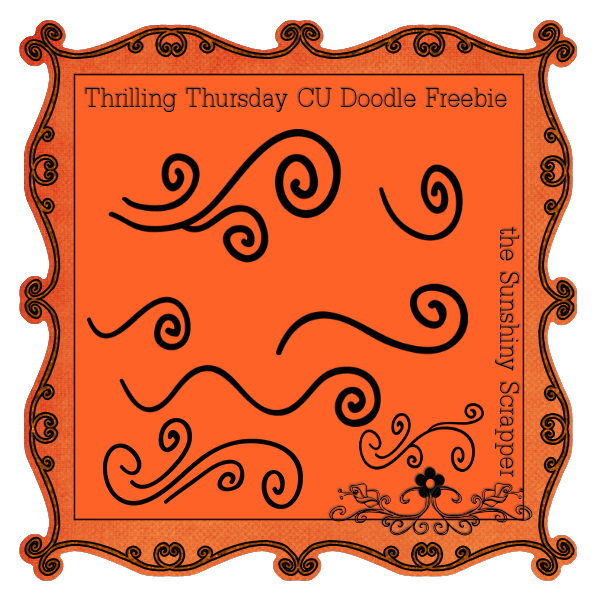 Wow, I had so much FUN creating these for you! I recently purchased a Wacom Tablet to design with, and I am so loving it! Here is my newest commercial use freebie for you to use in your designs.
Doodles are 300 dpi and in PNG format.
I hope you can find some use for them.
I'm sorry I have missed a couple of weeks, I am trying
my best to stay on track, but I have been very busy.
I hope everyone is enjoying their summer so far.
Download the freebie here:
DOODLES
Huggles, the Sunshiny Scrapper