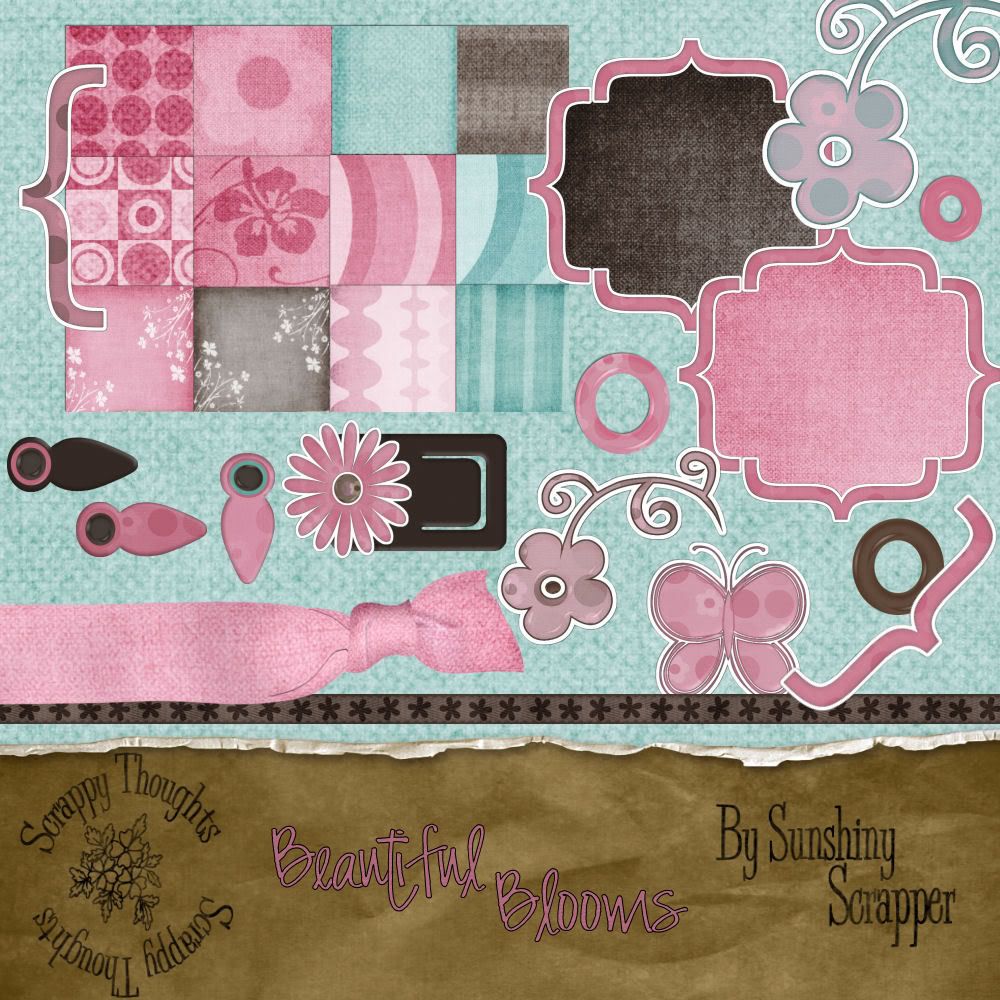 This is my first ever, full kit!
I will be putting it on the shoppe here shortly.
The name of this kit is, "Beautiful Blooms".
This kit includes:
16-Papers
4-Bracket Embellishments
2-Journal Embellishments
4-Flower Embellishments
3-Doodle Flower Embellishment
4-Eyelet Embellishments
1-Butterfly Embellishment
1-Frame
3-Straight Ribbons
4-Knotted Ribbons
4-Square Clips
4-Picture Holders
You can purchase this kit at "Scrappy Thoughts".
:: Scrappy Thoughts Design Shoppe ::