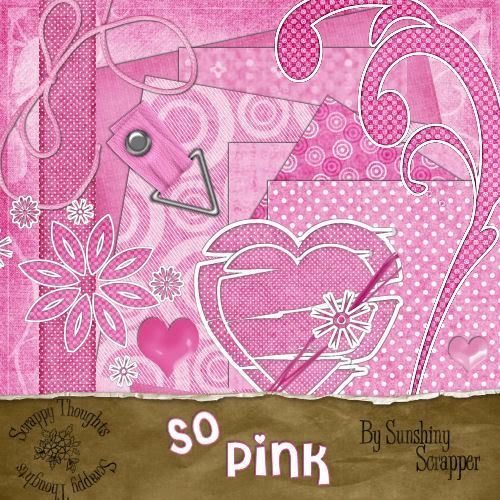 Okay, so what's up with me and pink, lately? LOL
Well, I don't know, but I have a fetish for pink things right now.
I hope you can use this mini kit I put together today.
This kit is for personal use only. If you make a layout using this kit, I would love to see it :)
This kit has:
6-Papers
1-Word Art
2-Buckle Embellishments
2-String Embellishments
1-Straight Ribbon
2-Tiny Heart Embellishments
2-Flower Doodle Embellishment
2-Frames
4-Heart Sticker Embellishments
2-Swirly Doodle Embellishments
Not all items in Kit shown in preview.
----------------------------------
*Special Credits*
-Monica Larsen
-Gunhild Storeide
-Heart Prints
-In a Snap Overlays by Beth Nixon.
:: Beth Nixon ::
You can download the kit from the links below...
:: Get the Papers Here ::
:: Get the Embellishments Here ::
Huggles, the Sunshiny Scrapper